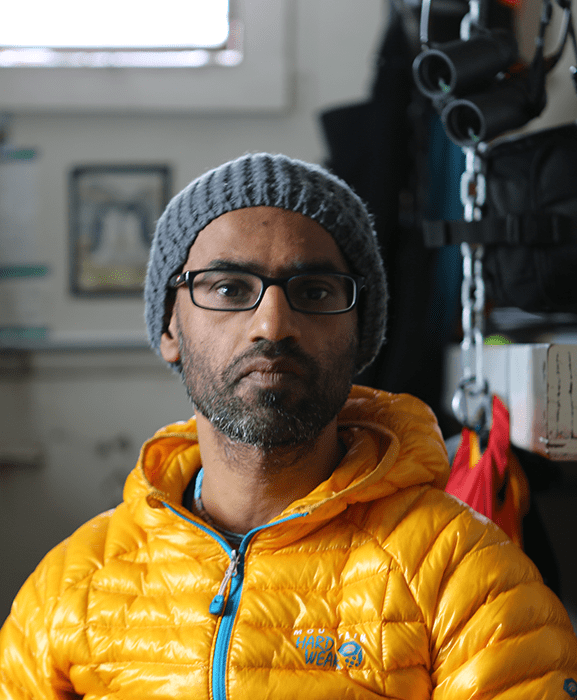 New Zealand (8 years). I am currently based in the US in the Sonoran desert.
I strongly advocate UBUNTU – an African philosophy focusing on people's allegiances and relationships, including those of the local community. I strongly believe that it is extremely important to engage the local community especially in research involving native fauna and flora which often has major cultural significance to indigenous peoples.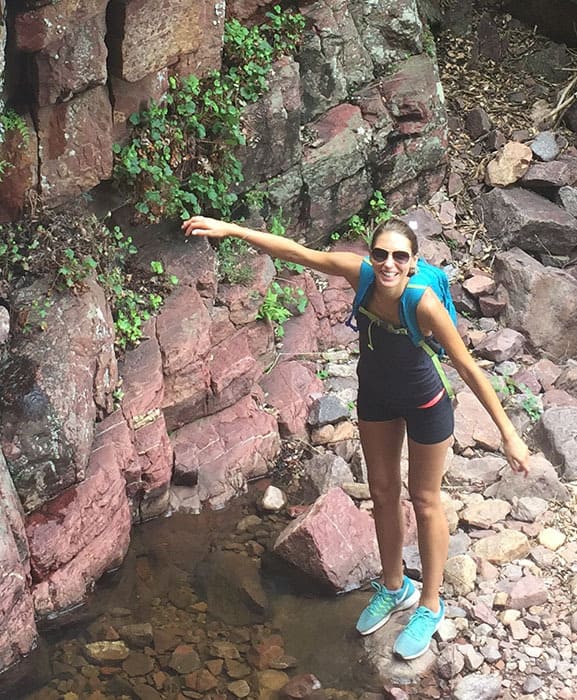 ASSISTANT RESEARCH SCIENTIST
under the supervision of Arvind Varsani and then followed on to take a postdoctoral researcher position in the VandeWoude lab at Colorado State University in Colorado (CSU). At CSU, I work on a large interdisciplinary NSF funded project investigating feline retrovirus molecular ecology in large wild felids, namely mountain lions, bobcats and lynx. In 2017, I moved to Phoenix, Arizona, to join the Varsani lab at Arizona State University. As an Assistant Research Scientist, I work on a range of exciting projects, focusing on the ecology and evolution of single-stranded DNA viruses. My current primary projects include "unearthing the honey bee virome and effects of certain viral infections on honey bee behavior" and "Understanding the evolution and ecology of anelloviruses in large species  of carnivore". Being a nature nerd, I love the outdoors and exploring the Arizona desert which is my latest hobby.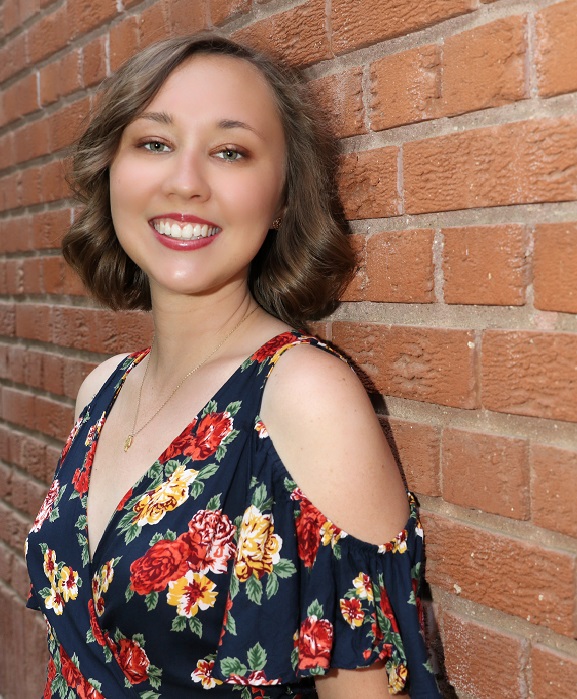 MOLECULAR RESEARCH SPECIALIST
from shallow subsurface soil environments. In the Varsani lab, my main project is tracking SARS-CoV-2 in wastewater samples. When I'm not in the lab, you can most likely find me at a local vegan restaurant or music venue with my friends.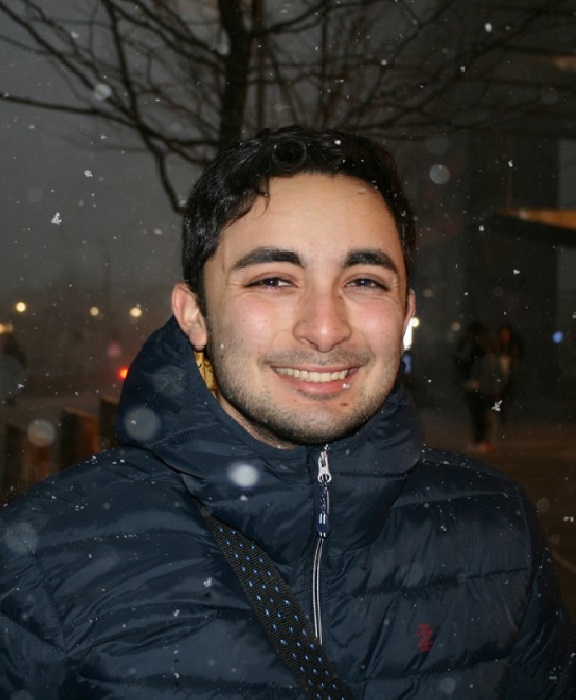 in chemistry and biology in 2020. During my time as an undergraduate, I worked in a molecular lab, under Dr. Joseph Mihaljevic, where I was introduced to the exciting world of virology. I will begin my Ph.D in biology in the fall of 2021. I am a strong believer in the concept of one health, to promote sustainable health in animals, plants, and the environment as well as in humans. Outside of lab and school work,  I enjoy exercising, outdoor adventures, cooking, and reading.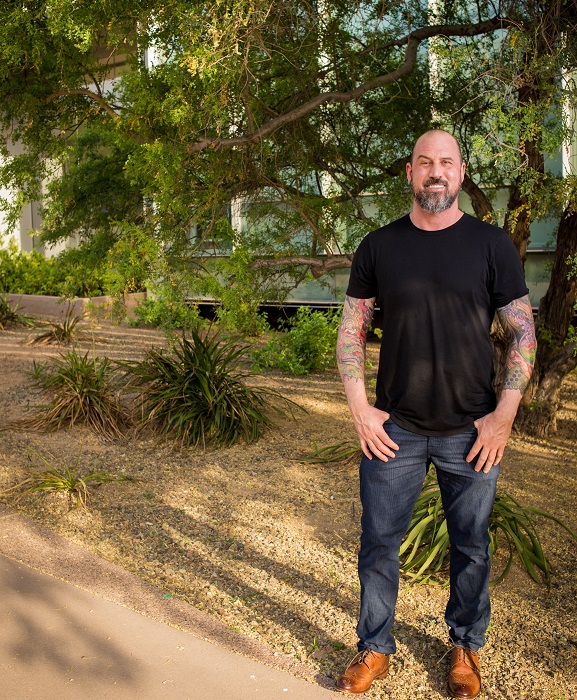 the analysis of large viral metagenomes. I have recently begun learning programming languages such as python and R for their bioinformatics applications. I also have a keen interest in virus-host interactions and viral immunology. In my spare time, I enjoy going to the gym and spending time with my family.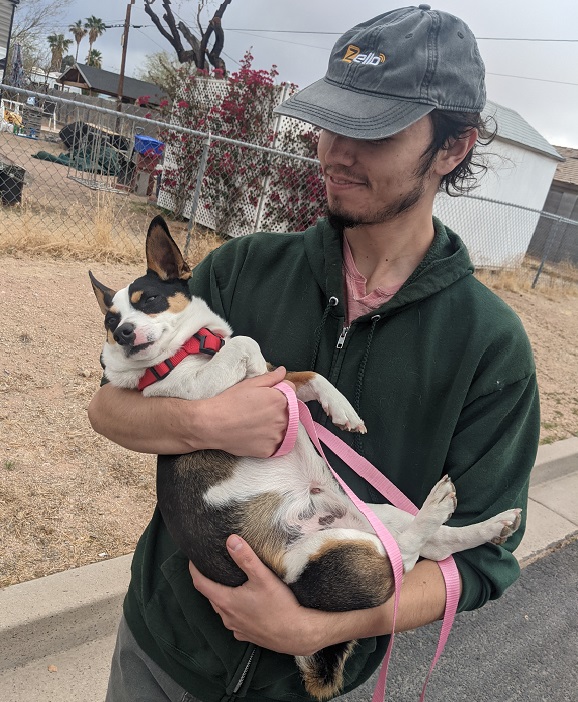 in Molecular Biology. I am interested in how ecology and genetics intertwine. I dream of becoming an international researcher, and uncovering more about the microscopic world. In my personal life, I am a writer and a game designer. My greatest passions are hiking and game mastering.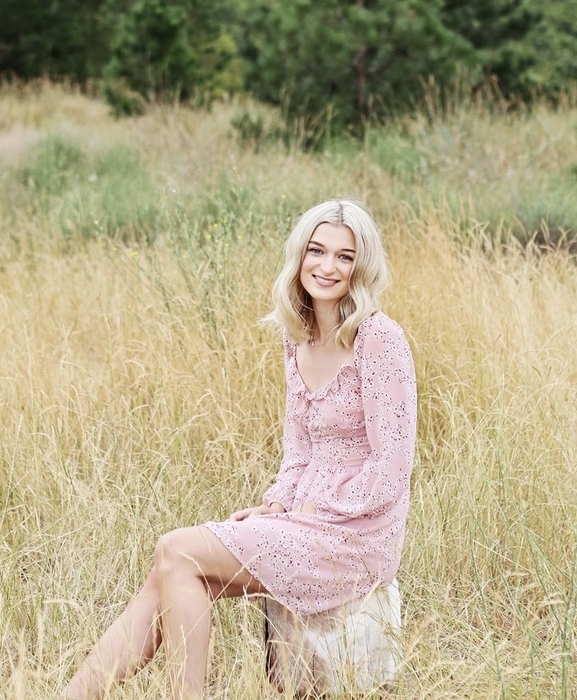 enterobacteria in gila monsters, as well as bacilladnaviruses that infect diatoms. I hope to eventually go to medical school and become a doctor!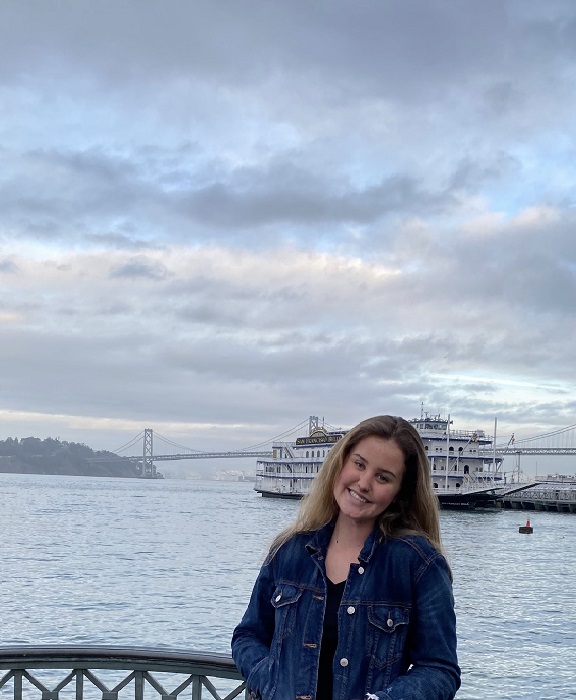 to continue on to graduate school and eventually work with wildlife diseases at a wildlife agency. In my free time, I enjoy reading, hiking, and spending time outdoors.
of 2022, I plan to either pursue my doctorate in microbiology or attend medical school. My dream is to work abroad to explore either option in a global context. When I'm not doing schoolwork or at the lab, you can find me sailing with ASU's sailing team, hiking, or cooking with friends.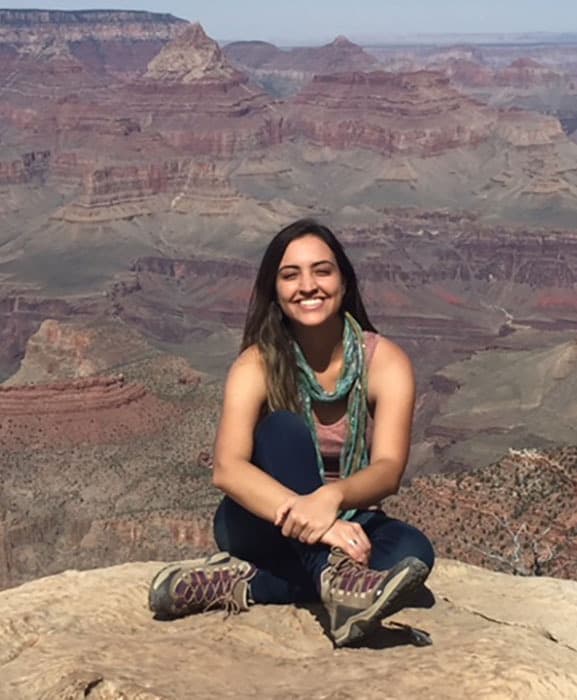 from University of Brasilia. My main project focuses on assessing the diversity, ecology and evolution of single-stranded DNA viruses associated with plants from the family Cactaceae, in particular the Opuntia spp. and the saguaros, using high throughput sequencing approaches. The Varsani lab is very collaborative and dynamic and because of that I am part of various other projects looking at the viral diversity in aquatic environments and animals. I was been drawn to virology ever since I was an undergrad, and now I am more interested in virus evolution. I am currently working in developing my bioinformatics skills. Moving to Arizona has been an amazing journey and I am glad to be part of this great team.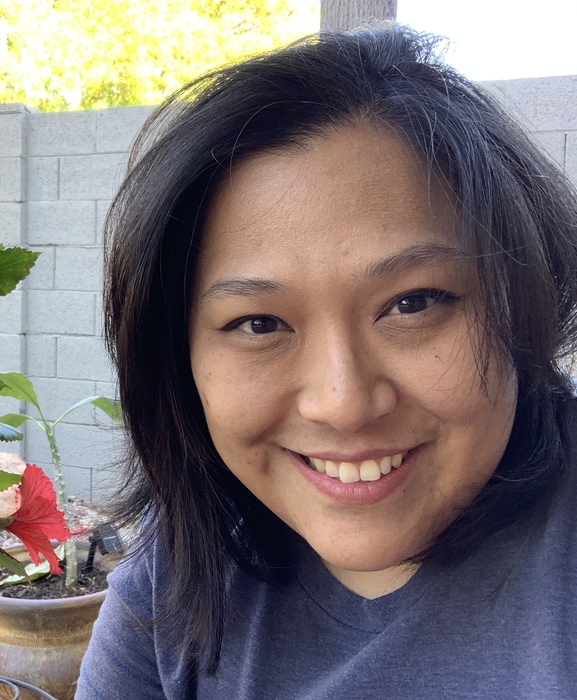 FORMER UNDERGRADUATE STUDENT
After I graduate, I want to go to university and eventually do research in microbiology as a career. I also like playing violin and doing kung fu.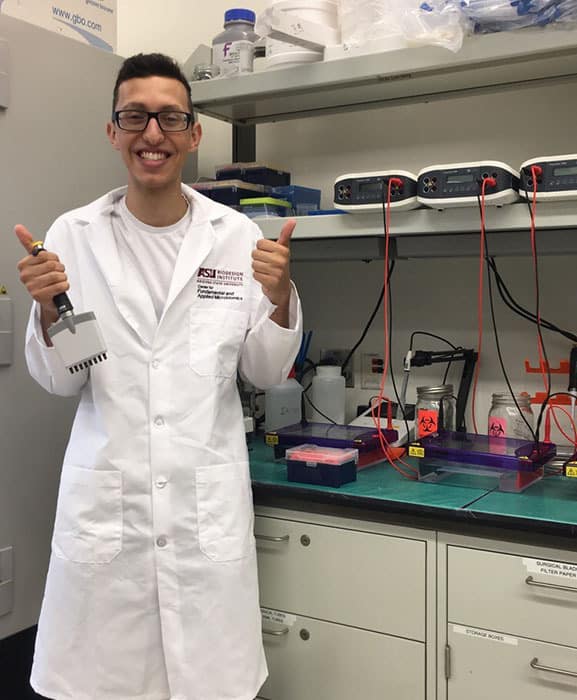 discovering plant and animal viruses. In the future, I hope to go to medical school or continue research. Other than lab work, I enjoy playing video games and reading.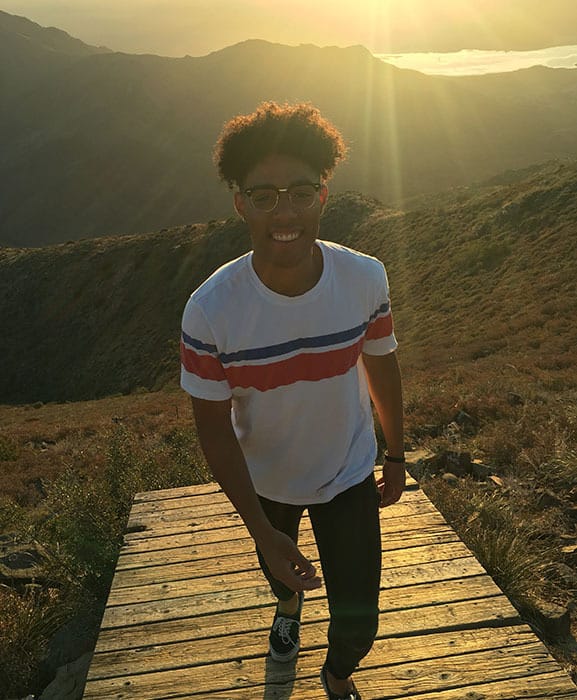 FORMER UNDERGRADUATE STUDENT
novel viruses of plants and animals. In the future, I hope to go to graduate medical school and become a doctor. Aside from my love of science, I enjoy skiing and following European soccer.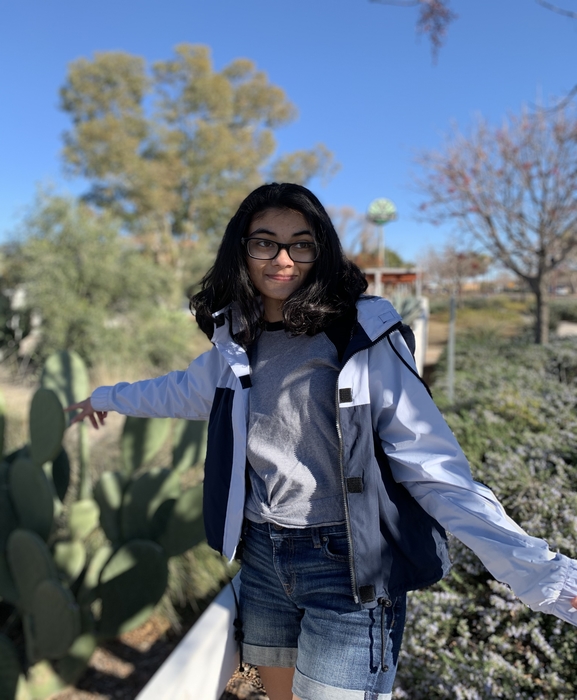 FORMER UNDERGRADUATE STUDENT
After graduating, I hope to go to medical school & become a doctor. Outside of school, I really love to learn new languages & watching movies.
FORMER UNDERGRADUATE STUDENT
and yet so much is unknown about them, which makes the work in this lab fascinating. I have a passion for science which is why I plan to attend medical school once I graduate with my B.S. I will be taking a gap year and I hope to volunteer in a Spanish speaking country for an extended period of time.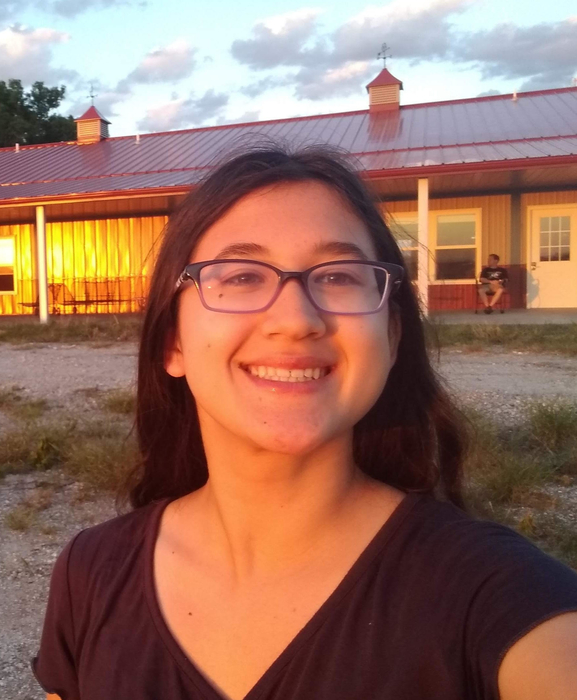 FORMER HIGH SCHOOL STUDENT
After I graduate, I want to go to university and eventually do research in microbiology as a career. I also like playing violin and doing kung fu.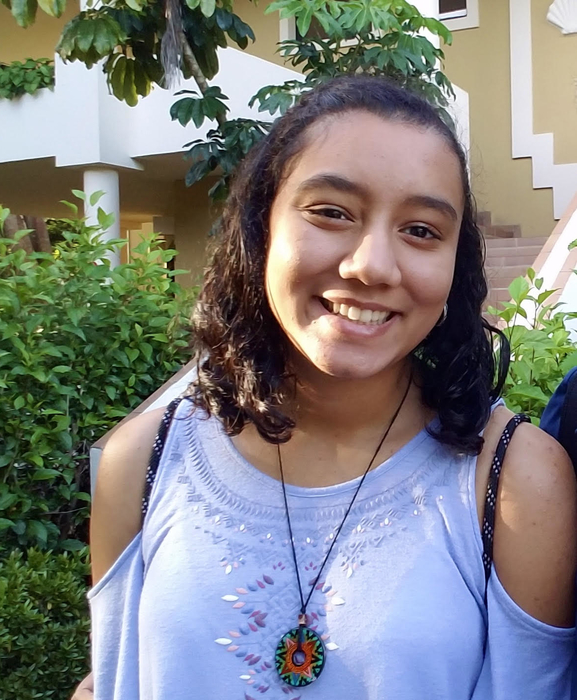 FORMER HIGH SCHOOL STUDENT
the University of Texas at Dallas. When I'm not in the lab, I love spending time outdoors hiking, swimming, kayaking, or playing guitar. After I finish my undergrad, I hope to attend medical school and become a doctor.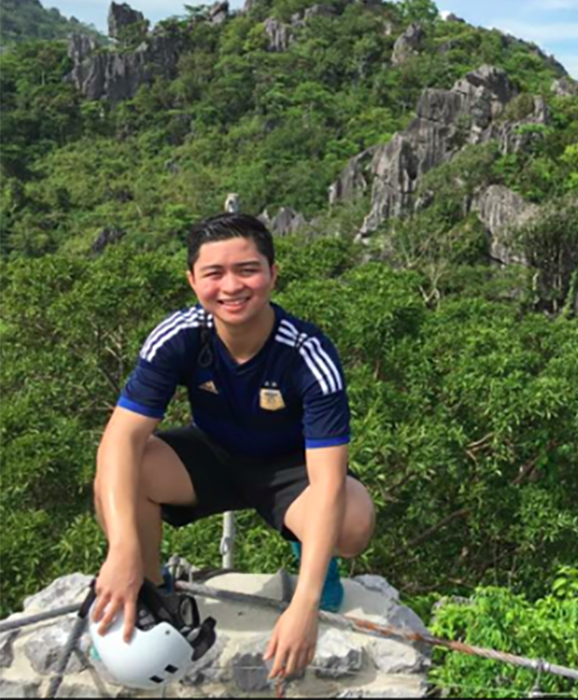 FORMER UNDERGRADUATE STUDENT
project. I currently live in Phoenix, but was originally from the Philippines. I am a firm believer that every experience is a positive experience. I love trying new types of foods from every culture around the world.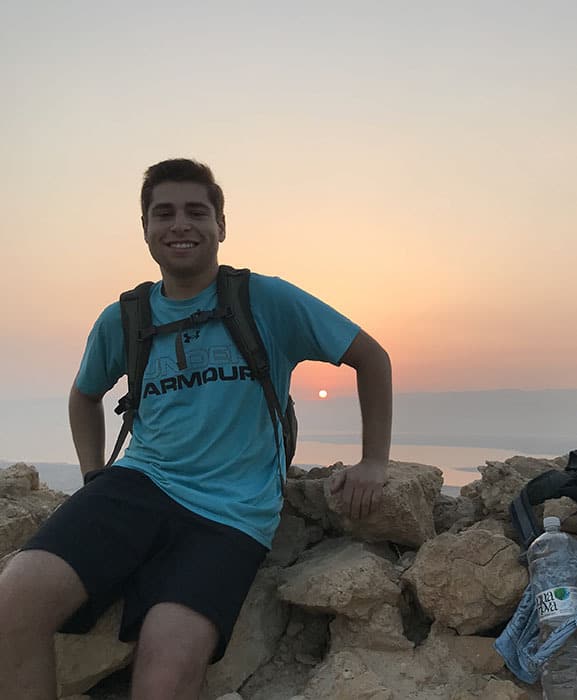 FORMER UNDERGRADUATE STUDENT
in the area of microbiology.  When I'm not busy in the lab, I spend my time studying, watching movies, hiking, and eating food.  Some of my favorite movies are Mad Max: Fury Road, Pulp Fiction, The Graduate, and Rear Window.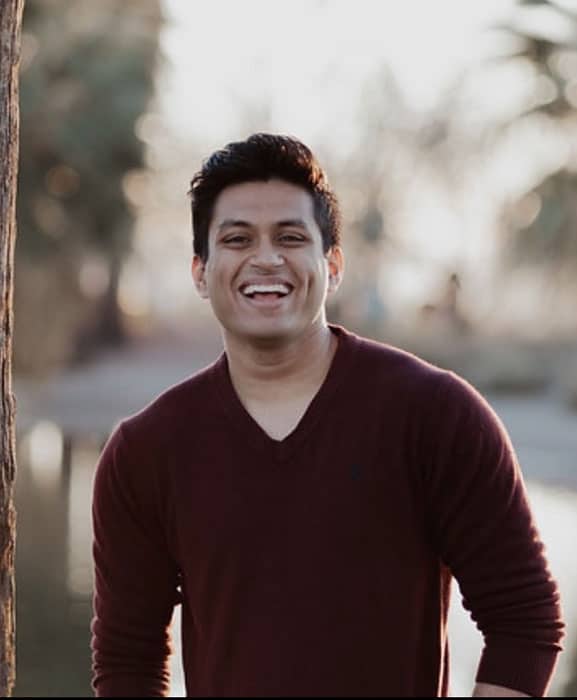 FORMER UNDERGRADUATE STUDENT
on biology and medicine. My research interests include molecular biology and protein structure modeling.  In my free time I love to play the piano, travel, and spend time with family.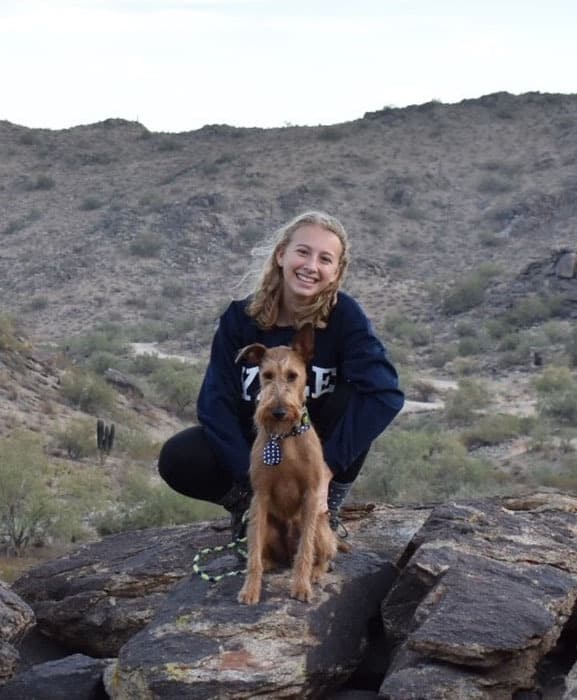 FORMER HIGH SCHOOL STUDENT
Outside of the lab, I try to spend as much time outdoors as possible. I am an avid hiker and when I get the chance to go to California a surfer and SCUBA diver as well. I intend to finish out my senior year and attend a four year university, with my ultimate goal getting a PhD.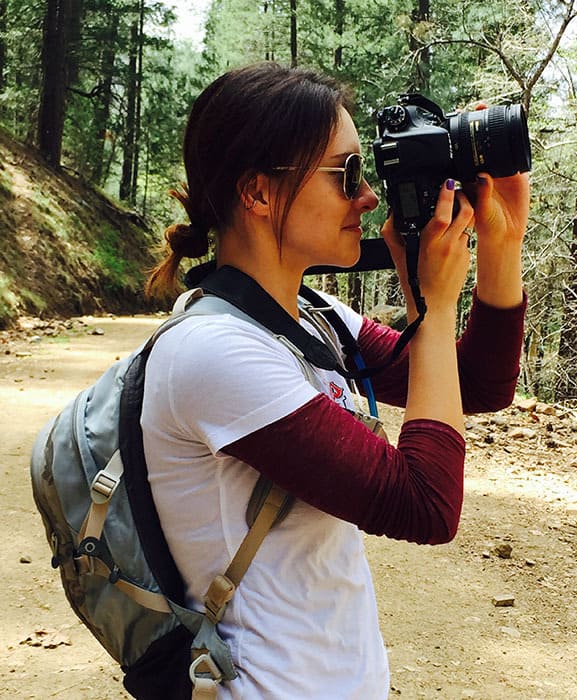 The lab has many great collaborators and because of that I am able to work on several projects that investigate viral diversity and evolution across a broad range of samples including birds, reptiles, and environmental samples. My master's project was on characterizing viruses associated with arachnids, focusing primarily on ticks and scorpions. Growing up in Wyoming fostered a love for nature and science and in my free time I enjoy hiking and photography.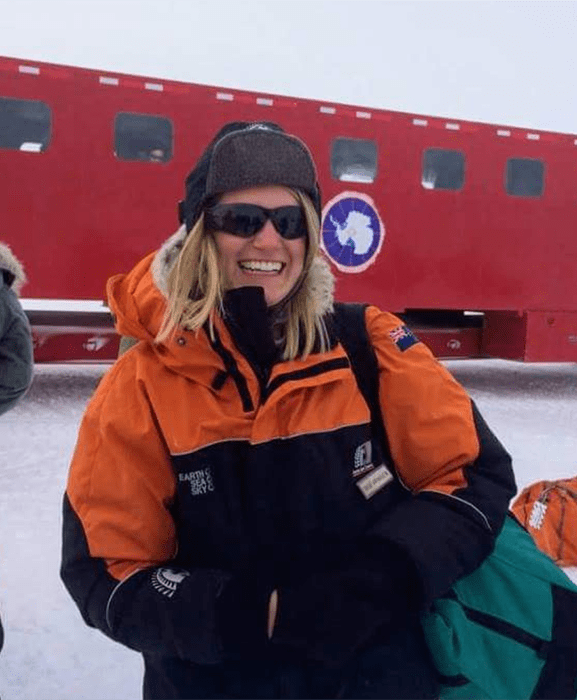 As an undergraduate I participated in many research opportunities including conducting bioarcheology in Peru, interning in the southwest archeology lab, and volunteering in the Varsani lab. After graduating from ASU I moved to New Zealand and earned a graduate certificate in Antarctic studies from the University of Canterbury. This certificate allowed me to travel to Ross Island, Antarctica and complete many different research projects there. Once returning to America, I realized just how passionate I was about the Antarctic and undertook a small project in the Varsani Lab studying environmental viruses from glaciers in the Dry Valleys of Antarctica. While research and school does take up much of my time I have many hobbies including teaching tennis, traveling, and hiking. I plan on finishing my masters early in order to start my thru-hike of the Pacific Crest Trail in April of 2020.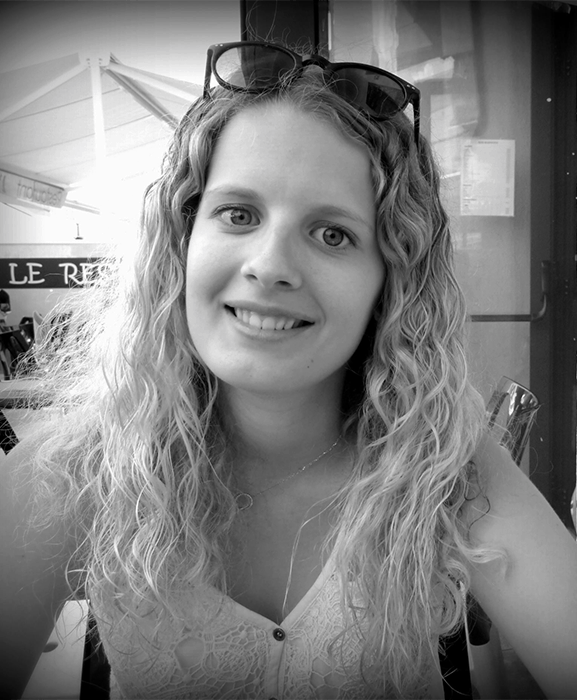 FORMER FRENCH GRADUATE STUDENT INTERN
CIRAD Institute (France), I worked on the detection and characterization of alfalfa leaf curl virus (ALCV) from plant samples endemic in several countries in the Mediterranean basin. After completing my work with the Roumagnac lab, I moved to Phoenix, Arizona, to work with Arvind Varsani at the Biodesign Institute of Arizona State University. Here, I performed research investigating DNA viruses including adenoviruses, genomoviruses, geminiviruses, parvoviruses, polyomaviruses and papillomaviruses from various plants and animals of the Southwestern United States. I have moved back to my small village in France, where I am from, and I start attending classes in France at different campuses of my university. I enjoy travelling, I've been to 15 countries in Europe, and plan to one day see the northern lights.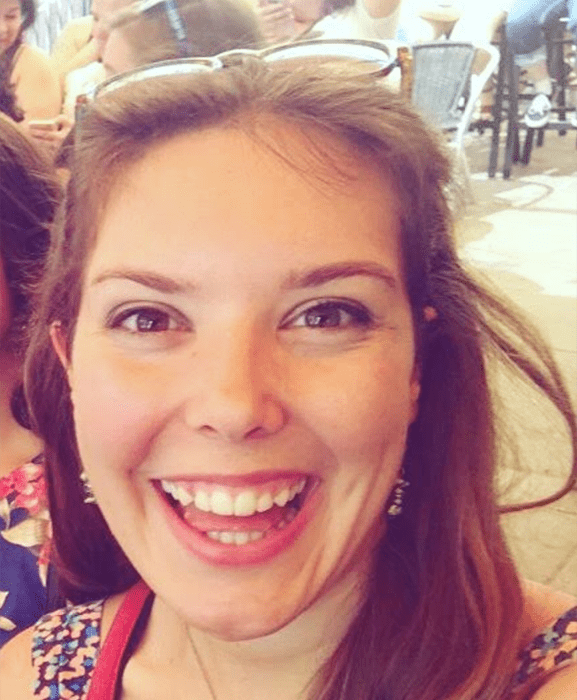 research. In collaboration with Jen Burns' research group from the University of Anchorage, my project involved the identification and recovery of seven distinct viral genomes of  papillomaviruses in vaginal swabs from an isolated population of Weddell seals (Leptonychotes weddellii). In line with the research in McMurdo Sound and the Ross sea, this expanded our understanding of the viral diversity among Antarctic animals. One of my favorite things about being a part of the Varsani Lab is the autonomy to work on a variety of projects and the encouragement to be involved in ones that highly interest us.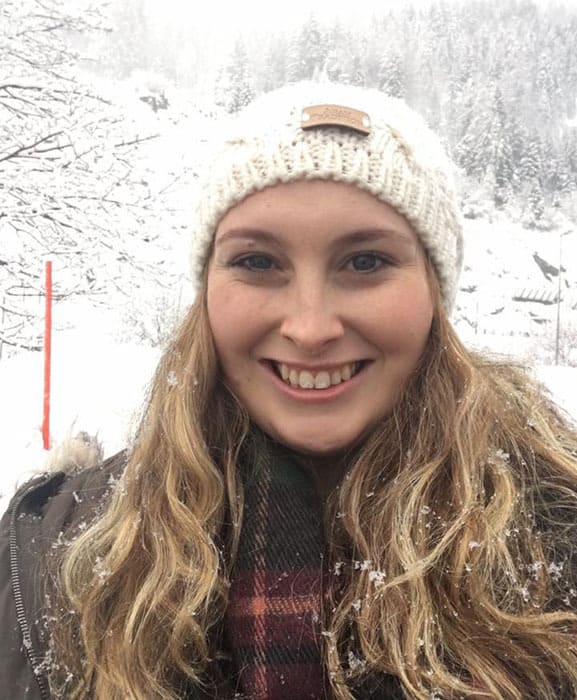 viral metagenomic approach to explore the diversity of circular Rep-encoding single stranded DNA genomes in animal faecal matter collected in the South Island of New Zealand. Since doing my research, I have been working at Asure Quality's Christchurch laboratory (New Zealand) where I am the supervisor of the Microbiology department. In my work, I manage the testing of food and environmental samples for various microorganisms with a focus on food safety.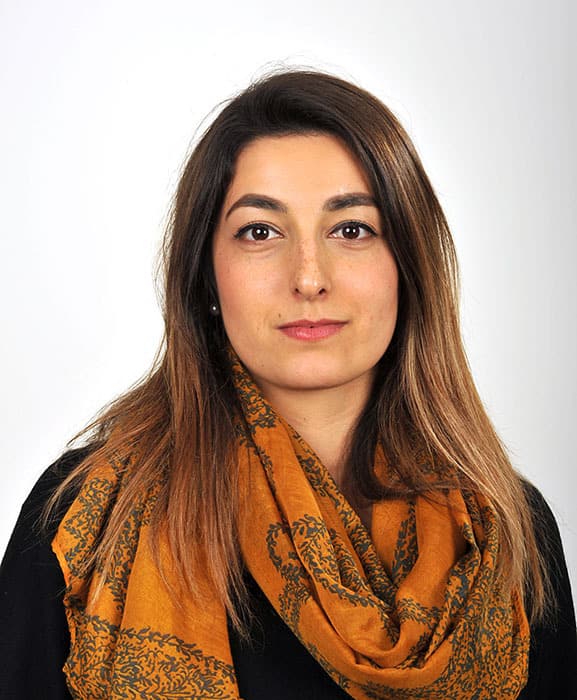 fact that we still know very little about them. I completed my PhD at the University of Canterbury in the Varsani Lab and my thesis was focused on the discovery of novel circular replication-associated protein encoding single-stranded DNA viruses in ecosystems using viral metagenomic approaches. I am interested in using next-generation sequencing technologies for the discovery of novel viruses in different environmental samples. Over the past couple of years I have been based in Berlin and were investigated the movement of infectious diseases in ground water, such as equine herpes virus. I have had the most amazing time being part of the Varsani lab in New Zealand and hope to have many more collaborations in the future.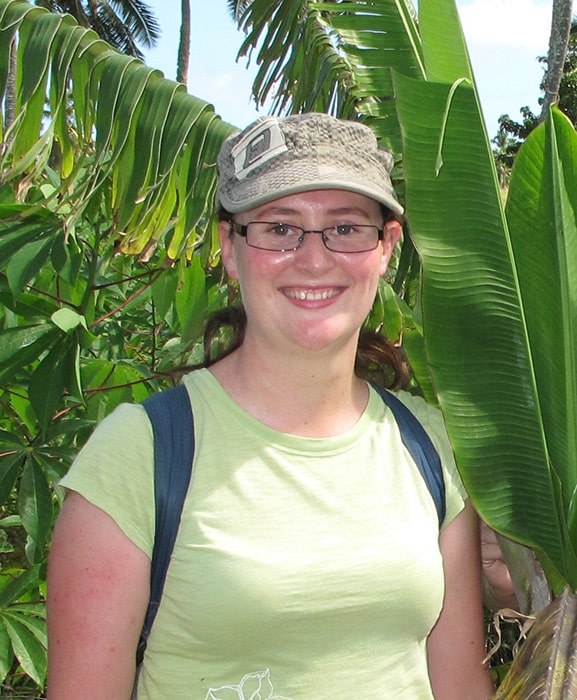 at a US summer camp. I then returned to the University of Canterbury in 2009 to undertake a Masters' degree which I subsequently upgraded to a PhD thesis. The research for my PhD focused on single stranded DNA viruses which infect banana plants. In particular, banana bunchy top virus (BBTV), a single-stranded DNA virus in the Nanoviridae family. I am interested in the global genetic diversity and the evolution of BBTV. My research also investigated the presence of three banana infecting badnaviruses, double-stranded DNA viruses in the Caulimoviridae family, in worldwide banana samples. Following this, I undertook a postoc at the University of Queensland. Australia and I am moving to the US shortly to take up a plant virology-based postdoc.  In my spare time I enjoy volunteering for a youth group for young people with disabilities, reading and spending time with friends.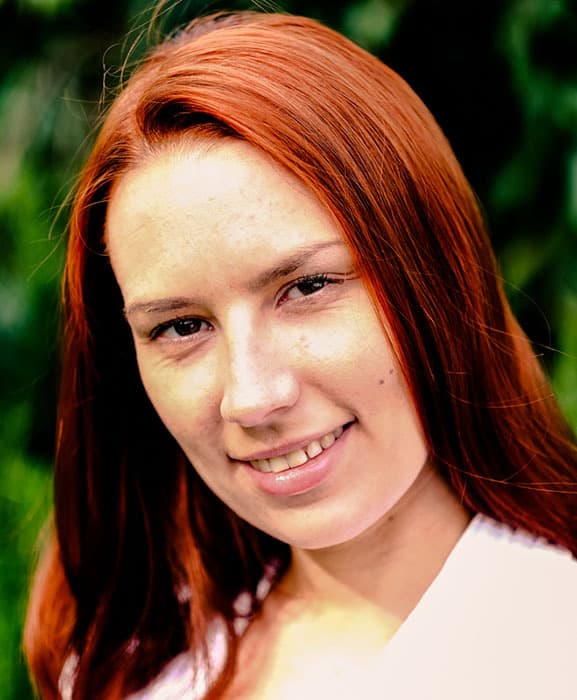 focused on enteric viruses in groundwater, aiming to mimic their transport and behavior in saturated aquifers using protein- and DNA-labeled nanoparticles. After finishing my studies, I continued working in Arvind's virus research group. I was involved in various project that uses viral metagenomics approaches to identify viruses (both known and novel) in various ecosystems. In 2015, I stared to work at the Bangor University, Wales, on the Viraqua Project (www.viraqua.uk). I have designed and validated methods for the recovery of enteric viruses in the aquatic environment in order to quantify infectious viruses, describe viral ecology and model viral transport in the environment. I can be found at the Environment Centre Wales (Bangor) or easily spotted at any health-related water microbiology conference, making very poor norovirus jokes.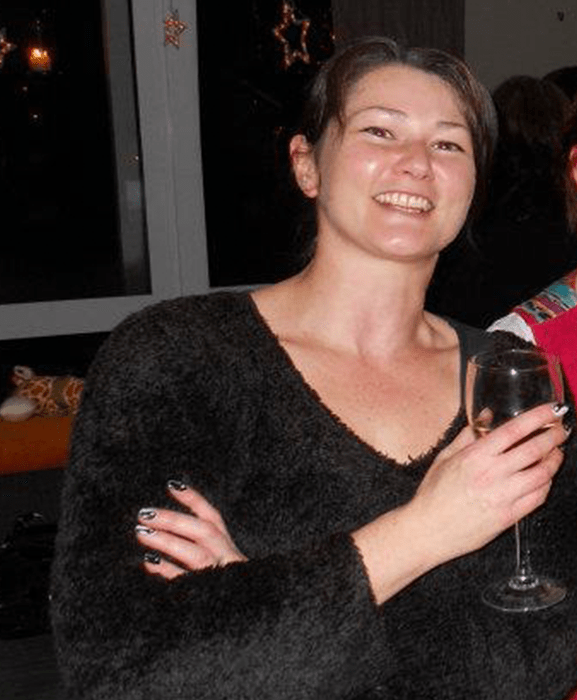 I used molecular techniques to isolate BFDV genome sequences from various countries and compare them to establish their relation to each other and to other known sequences. Currently I am the supervisor of the Pathogens Laboratory at AsureQuality Christchurch, where I oversee the routine testing of food matrices for pathogenic bacteria, a field that is increasingly employing molecular techniques for their accuracy and speed in providing results.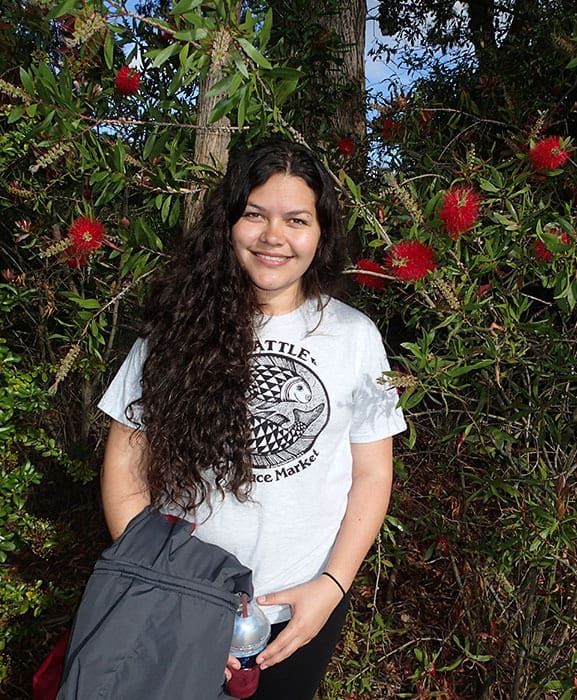 on identifying circular single-stranded DNA (ssDNA) viruses in Tongan Pacific flying fox guano.  I strongly believe that research it is essential towards informed sustainable development in any environment. In my free time I enjoy running, cycling and all sorts of outdoor sports and activities.  Being multicultural and sociable, I appreciate a multitude of cultures and having friends from different countries helps broaden my view and understanding of the world which makes life much more interesting and enjoyable. I am currently undertaking my PhD at the University of Newcastle in Australia in plant biology.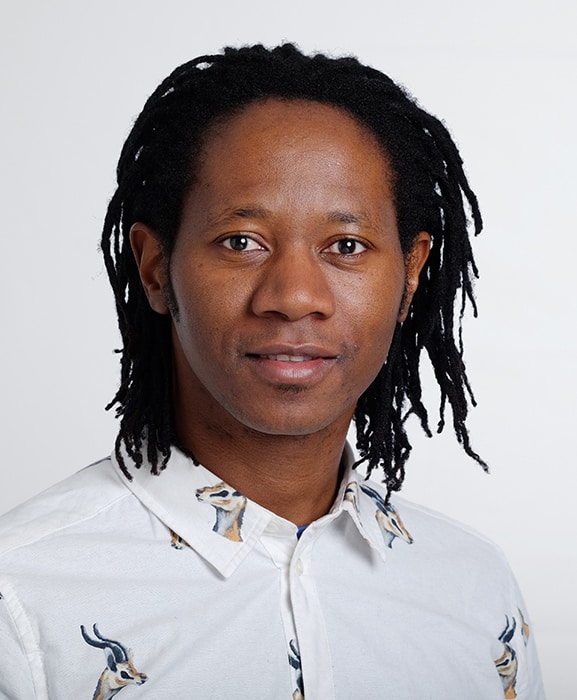 My thesis project involved both fieldwork (sampling plant-infecting viruses) and laboratory work. The key research questions revolved around virus diversity, epidemiology, as well as studying how integral a process virus evolution is to a virus' ability to infect valuable crops. Building on this experience, I am now working at the Norwegian Veterinary Institute, where I exploit the use of synthetic biology to sabotage key properties of a virus' genome, so as to potentially make attenuated vaccines.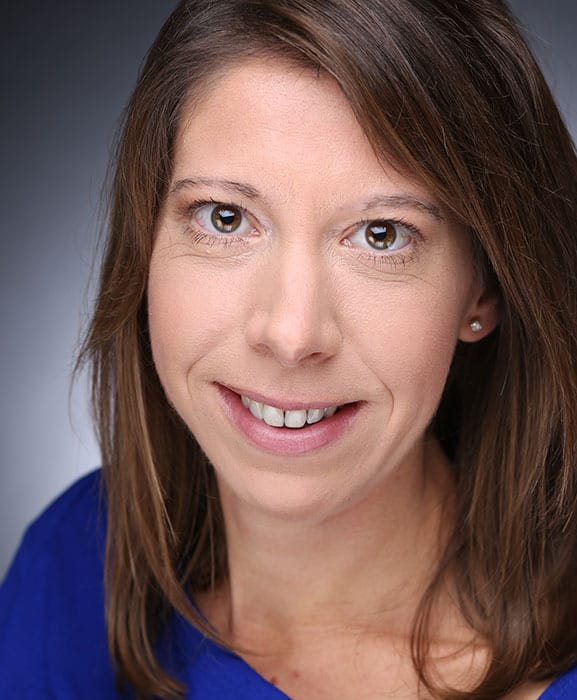 FORMER GERMAN GRADUATE STUDENT INTERN
I primarily worked on plant-infecting geminiviruses. In 2012 I started a PhD at the University of Heidelberg analyzing the human immune response to a malaria vaccine candidate. Currently, I am working as a Postdoc at the University clinic Heidelberg where I am supervising the immunological analysis of a clinical phase I trial with the malaria vaccine candidate SumayaVac-1. I love travelling around the world.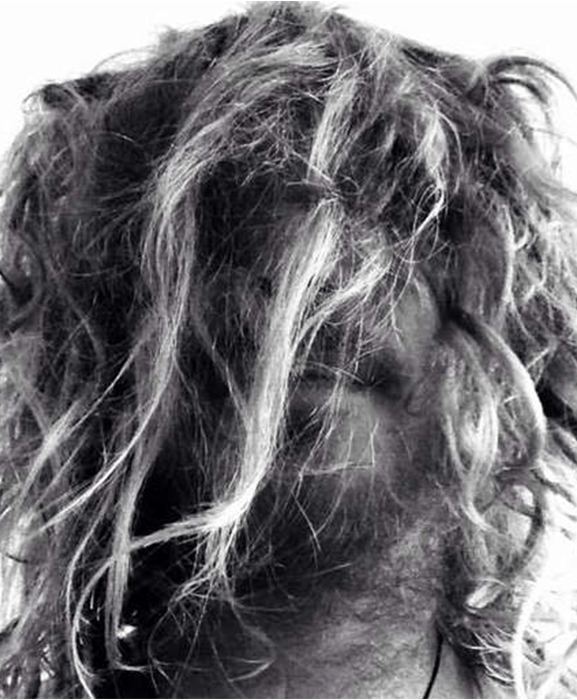 FORMER UNDERGRADUATE STUDENT
modern scientific research, running the gamut from molecular cloning work, sequencing, and phylogenomic analysis. It set me up for my PhD (University of Cambridge), where I worked on bacterial genomics, microbial resistance and interactive data visualisation. During my PhD I built phandango, a web-based visualization tool for interpreting the genomics of bacterial populations. I'm now in the Bedford lab at the Fred Hutch in Seattle, USA. There I work on nextstrain.org, which aims to provide real-time phylodynamics analysis and visualisation of pathogen evolution, especially where applicable to outbreaks and epidemics.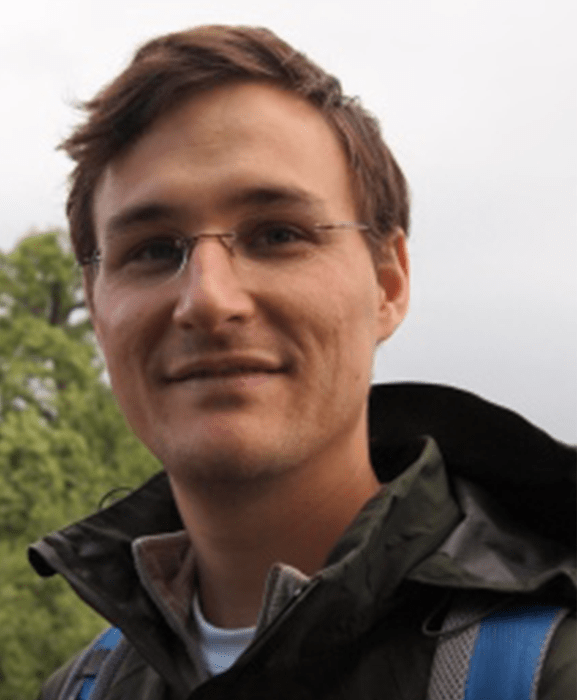 human papillomavirus virus capsid proteins to generate structurally ordered epitopes for potential vaccine development. Also during this time, I was part of a larger team that sampled and mapped the distribution of various geminivirus in plant hosts throughout Africa. Part of this work helped reveal how viral recombination could be used to map the emergence of maize streak virus as a major agricultural pathogen in Africa. After leaving Arvind's lab in Cape Town, I took on a PhD in Plant Systems Biology at the University of Warwick (England) and later a Post-Doc in yeast Synthetic Biology at Imperial College London (England). Now as a NERC Omics Fellow at Imperial College London, I am seeking to build and reconstruct large scale transcriptome defence networks in plants using my background in Systems Biology. I am combining this with my experience in Synthetic Biology to develop new ways of identifying key regulators in these networks via genetic rewiring of predicted regulators. Additionally, driven by my observations of the broad diversity of crop stress phenotypes throughout Africa, and the rest of the world, my group is also seeking to define more quantitative ways of defining plant stress phenotypes using deep learning image analysis. The ultimate aim of this is to relate quantitative plant metrics to underlying transcriptomic and metabolomic responses to help generate more realistic in-field defe